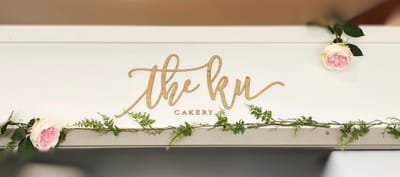 The KU Cakery specialise in creating handcrafted floral cakes for all occasions.

Each creation is baked fresh with premium ingredients and carefully hand decorated with custom design to suit any theme by adding a unique touch for your wedding day, upcoming birthday, anniversary or social event.

The KU Cakery is owned and run by Karen Ku, she found her passion in cake decoration from her friend's social media. Ever since then she became a hobby cake decorator.

She completed both Wilton, PME diplomas courses and taken various Sugar craft courses from world famous sugar artists and soon began her cake journey.

Today The KU Cakery also run sugarcraft workshops to teach signature techniques including Buttercream, Bean paste flower piping, other Sugar craft etc.

For more information, please check out our workshop page.